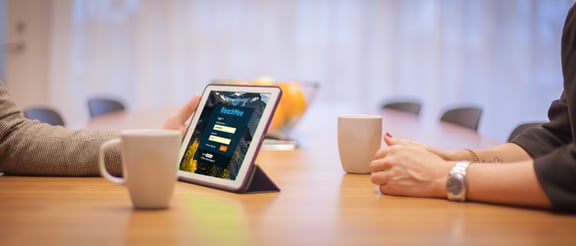 Picking a recruitment tool really isn't an easy decision. This is why we decided to offer you a helping hand with a couple of simple pointers. You are welcome to download our exhaustive buyer's guide, which guides you along every step and answers questions that you as well as many others may be facing during your evaluation process.
Find a recruitment system that works for everyone
Perhaps you are playing with the thought of getting a recruitment tool, or maybe it's time to update an old one. Finding the right tool for your organization is important. A recruitment system which does not live up to the requirements of your organization easily becomes a redundant and costly affair. With the right recruitment tool you ensure qualitative recruiting, added business value generated by the recruitment processes and all the technical support you may need to make sure that you can add the right person to the right position.
Things to consider
Let the process take its time – If you rush through the evaluation process you may find yourself stuck with an imperfect tool. Thoroughly review your present situation and needs. But don't overlook your future needs. What will your organization look like in a couple of years? Will the recruitment system of your choice be able to sustain your growth?


Find a recruiment system that works for everyone – Think through and map out all those twho must be able to use the recruitment tool. Most organizations engage HR as well as recruiting managers in their recruitment processes. Most importantly, do not overlook the candidate experience.


Security – Easily forgotten, until it goes wrong! You recruitment system must align with the security demands set by your organization, and other interested parties. Your provider should adhere to the law of data management that exist in your country.
Support – What level of support do you need? Some organization want the least possible points of contact with their provider, while others wish to be educated in the tool and full-time support. What is important to you?


Measurability – Measuring your activities is immensely important for decision-making and the ability to review your organization, to improve on your current processes. This also applies to recruitment processes. Make sure that the tool of your choice provides good data insights.


Good luck!